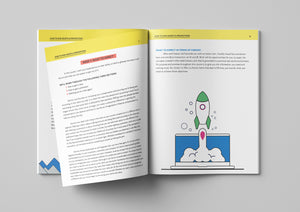 Welcome to
Your Next Promotion
Get Your Hands On The Map
How To Win Hearts and Promotions
Get ready to get your hands on this cutting-edge workbook, the comprehensive guide to mastering workplace dynamics, building fast and effective relationships, and winning the promotions you deserve.
Your Way To Win
In Any & Every Workplace
This book was created, written, and designed for a specific kind of future executive. You are that kind of corporate leader if:
• You need a cost-efficient alternative to business school
• You're looking for a streamlined process for career growth
• You need clear and concise steps for actionable objectives
Learn More
Invest In Your Success
Become A Leader Of This Generation
HTWH&P Workbook is filled to the brim with thousands of pages of data sourced from the world's leading experts in success, leadership, and self-development.
Combined with the free-to-use video coursework, you're sure to make significant steps toward the office suite of your dreams.
★★★★★

"Honestly, you've probably been one of the most positive influences for me the past several months. I really can't convey how appreciative I am for the opportunities, the encouragement, the clarity on how to level up."
★★★★★

"You've unlocked opportunities  for me you have no idea. I wouldn't be the professional, let alone the person I am without your influence.  You are one of the most unique individuals."
★★★★★

"You're very knowledgeable about finance, marketing, about people about life; and you actually have the skills and the motivation to implement that knowledge in a way that's useful to people."
★★★★★

"I've always been impressed with how you command a room with your knowledge, expertise, and natural presence. This workbook is a godsend on how to build those needed characteristics not only in myself, but in all of my employees."
★★★★★

"You're very sharp and innovative in a unique way, perceptive; but what I think makes you such a gem is those qualities combined with actual kindness and care for others."
Providing The Secrets
That Drastically Move The Needle
Most future executives learn late in life that emotional intelligence, one of the many lessons in How To Win Hearts And Promotions, determines over 50% of job performance.
That means if you cannot communicate, inspire, and connect with your team at a high-level, you will be repeatedly past over for promotions again and again.
Individuals that display a mastery of corporate dynamics are more likely to be promoted because they are stronger and safer picks that won't embarrass their higher ups in the conference room.
Many employees that are stuck in ineffective work cycles are apprehensive about what their transformation requires from them. Let's put your fears to rest and start building your careers launch pad today.
There are plenty. We found 42 that were the most relevant to optimizing your career path. We didn't want you to have to spend your time and money on all of those, so by distilling the key ingredients from all of those books into a single course - HTWH&P.
All of the course videos are indeed free, but you should know that the workbook goes above and beyond what's outlined in the videos. We intentionally expanded on the videos giving them the strongest ROI possible and ensured your ability to learn the executive lessons through carefully crafted exercises.  
The one-pager was designed to work in tandem with other course materials. It can be used on its own as a way to keep the high-level ideas top of mind, but it is best used as a complimentary resource to remind you of the lessons you learned going deep into your Win Hearts resource assets. 
We referenced 42 different books on the topic. If you were to purchase all of those books it would cost $1,107. In addition to the workbook itself, you get access to the entire YouTube network which compliments the lessons you learn on paper, and access to asking Joey a question on how to solve your real-life hurdles in the workplace. Our price point is extremely cost-efficient, all things considered.
I have coached over 4000 hearts with a 97% satisfaction rate on the topics outlined in the Win Hearts resources. Our approach is one of the best in the business.
We distilled 12 courses on the topic, 12,441 pages of books and reference material, and 5000 hours of speaking engagements to compile the critical items that are imperative to mastering workplace success. 
If you were to purchase and access all reference material it would take you over 24,882 minutes to read or 414 hours. Our clients say it takes them roughly 11 hours to complete all course material and action items. The How To Win Hearts And Promotions Workbook and Coursework is an investment in leveling-up your skills while also saving you precious time.
Plant Your Flag And
Evolve Your Career
The How To Win Hearts And Promotions Workbook & Course unlock your ability to take charge of your career path.
With the ability to move at your own speed, and plenty of supplemental materials, you will be more prepared than you ever have been to create the life you want to create for yourself.
Get ready to become the corporate executive you deserve to be.